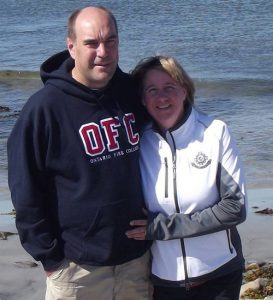 A Huntsville restaurant is asking people to step up to help a local family working through a tragedy.
Main St. Local Kitchen is donating all the proceeds from the restaurant this Saturday to the family of Denise Stoneman. Stoneman is a server at the restaurant. Her Novar-area home was destroyed in a propane explosion last Saturday.
She lived there with her husband George David Stoneman and her nephew Noah Ambeau.  Noah suffered extensive burns and remains in SickKids hospital.
In a video on Facebook, Main St. Local Kitchen owner Ryan Clarke says they consider their staff family, which is why they're holding the fundraiser.
The blast destroyed everything, including their vehicles, and took the life of their family cat. If you can't help out this weekend, a GoFundMe page has also been started.
The page was started by staff at the post office, where Stoneman also works. It's raised nearly $3,000 in just one day of being online.