HUNTSVILLE, ON – It was last Friday that a passionate, but small crowd stood in front of Huntsville Town Hall to take part in a climate strike stirred up by Swedish teen activist Greta Thunberg.
Since that day a lot of theoretical steam has built in the movement with millions marching around the world to let politicians and big business know that the climate is top of mind with not only young people, but a good portion of the planet's population.
Around 300 people descended on Huntsville's Main Street to gather in front of the town hall again. The assembled were a decent cross-section of school's in the area along with members of the Muskoka Power of Many coalition.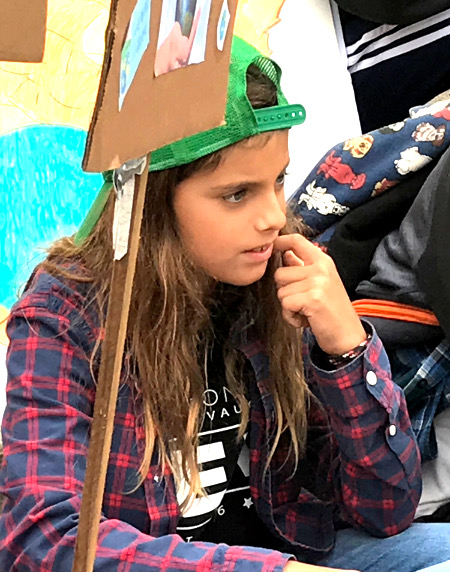 "We youth don't care what you adults have to do," started one of the speakers, Daniel, in front of the crowd. "We want you to do it, and fast. Please help keep Canada and the rest of the planet safe."
His words were met with applause.
Sophia Andrew-Joiner renewed her plea from last week, and provided some context for the small things that can be done to make a difference.
"If you can wait in a McDonalds' drive-through for 20 minutes, why can't you take 20 seconds to throw your garbage away and use a recycling bin," she asked to whoops of support.
"A very ignorant comment I hear frequently is 'It doesn't affect me, so why should I care?' These people need to understand it does affect you. It is currently affecting you. Future generations don't have a voice yet," she continued. "Will it affect you when you and your children and grand-children have to wear masks just to breath?"
Today has marked one of the most active days of the Climate Strike movement, with cities around the world experiencing mass-marches. Thunberg has been highly critical of world leaders this week, even inciting comments from US President Donald Trump.
The so-called Climate Strike movement was set to run from September 20th to today, but many are calling it a new movement that will carry on as climate change continues to worry so many.
A march also took place in Bracebridge today, as students from Bracebridge Muskoka Lakes Secondary School descended on Parry Sound-Muskoka MPP Norm Miller's Manitoba Street office over the lunch hour.