UTTERSON, ON -Trees and their role in the frequency of power outages in Muskoka was central to a major funding announcement by Hydro One.
At a transmission station off  Highway 141 in Utterson, all of Muskoka's mayors, Parry Sound-Muskoka MPP Norm Miller and the Chief Corporate Affairs and Customer Care Officer for Hydro One Jason Fitzsimmons were in attendance to discuss a $16 million plan to improve the power system.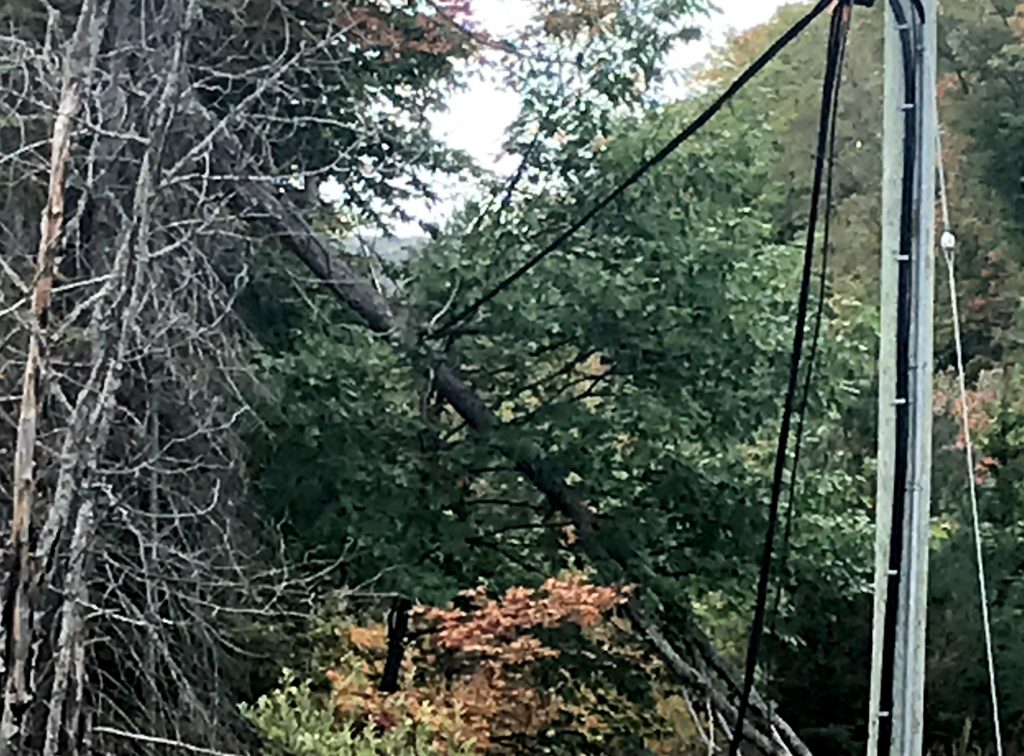 Fitzsimmons showed off new technology that will help improve response time to a power outage by reducing the distances crews travel to find a problem. The remote sensing equipment can pinpoint more accurately where a fault has occurred.
"These are the sort of things Hydro One are using to innovate and improve outcomes for customers," said Fitzsimmons.
From a prevention perspective the amount of time between tree trimming cycles will be reduced from eight to 10 years, down to three years for some 2,000 kilometres of transmission lines.
"That is the equivalent of driving Toronto to Orlando," said Fitzsimmons. 
Some of the work has already begun, but the utility will install 450 communicating fault indicators and 38 smart switches to limit the amount of customers impacted by outages and improve power restoration times.
"So these are all things we do as part of our planning process," said Fitzsimmons. 
Bracebridge Mayor Graydon Smith acted as host and admitted power outages are a concern for both residents and industry alike. This investment, he said, is "going to make a big difference in the level of service Muskokans will receive."
When asked what kind of efficiency could be expected in terms of improved response times, Fitzsimmons said in the past year with changes to power outage protocols there had been an 18 per cent improvement on getting power restored.
Province-wide the utility is spending close to $3 billion on equipment upgrades.