"The sky isn't falling" because Huntsville will have to wait a few more months for a brick-and-mortar cannabis store.
That's Mayor Scott Aitchison's thoughts on the Alcohol and Gaming Commission of Ontario's pot licence lottery rules.
Released last week, the rules outline not only who is eligible to put their name in for a licence, but also where those licences will be handed out. The rules state that the first wave of licences, numbering 25 in total, will only go to stores that plan to set up shop in municipalities that have a population of more than 50,000, which excludes Huntsville.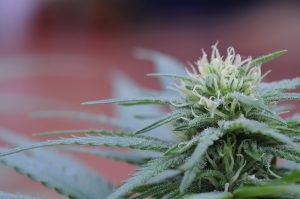 The closest places to the town that meet that number are North Bay and Barrie.
North Bay is considered part of the North Region in AGCO's geographic breakdown of Ontario and Barrie is in the East Region, as is Muskoka.  Of the 25 licences that will be handed out, the East Region will get five and the North Region, which also includes places like Sudbury and Thunder Bay, will only be getting two.
Aitchison tells MyMuskokaNow.com that he didn't have much of an initial reaction to the rules.
"I just figured it's one those things, they're trying to roll out something new and there's lots of hiccups with stuff like that.  I just listened to Vic Fedeli, the Minister of Finance, who indicated supply is a bit of an issue, so I guess they'll try to figure it out and roll out more stores as they can."
There have been widespread reports of shortages in Canada's cannabis supply chain since recreational use was legalized back in October. That shortage was the reason the provincial government gave back in December for limiting the first wave of licences to 25.
Locally, Aitchison says he knows of a few different businesses that are interested in getting a licence to sell recreational cannabis. "They can still be interested; they're just going to have to wait a little longer I guess," he observes.  Huntsville council voted to allow cannabis stores in town back in December.
The rollout of legalized cannabis has seen plenty of criticism in Ontario, aimed at things like the former Liberal government's now dead plan to only allow government-run stores similar to the LCBO, to the wait times on the Ontario Cannabis Store's website (which is currently the only legal way to buy recreational pot in the province), to the current PC government's decision to implement a 25 licence cap and now the decision to only allow those first licences in larger municipalities.
Aitchison, however, doesn't share those negative opinions of the government's implementation of legalization.
"I think they're probably doing the best they can with the situation they've got.  There will be some brick-and-mortar stores in those larger centres and eventually they'll open it up so they can be in smaller centres as well.  It's a new industry I guess and these things always come with their hiccups."
As for the process that the provincial government has come up with to get a licence to sell recreational cannabis, Aitchison says he doesn't entirely understand it.
"I haven't spent a lot of time or energy looking into it because it's not the most important thing in the course of my day. I've got other things that I've got to worry about and the province will do what they do. I don't think anyone's going to struggle too much because we have to wait a little longer to have one of those stores in Huntsville.  It will come when it will come."
AGCO's pot lottery licence is happening tomorrow.