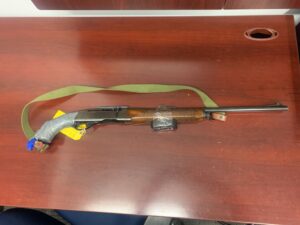 The Huntsville OPP has found and arrested a 27-year-old Huntsville man after he fled during a traffic stop.
Police stopped a vehicle on West Road in Huntsville Wednesday morning, seizing suspected cocaine, crack cocaine, and an unauthorized long rifle.
A 25-year-old Lake of Bays woman, and 22-year-old from Bracebridge were arrested, and are facing drugs and weapon charges.
Now, the 27-year-old also faces a slew of drug and weapons-related charges.
The OPP's Canine Unit searched the area shortly after he fled, but was not able to find him.
An investigation is ongoing.