Top 3 skin care products you'll want to share (or keep) this Christmas.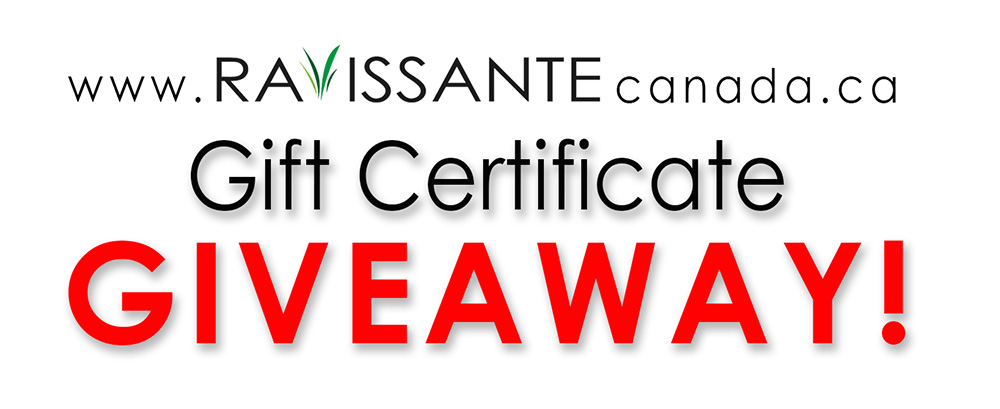 Gifting skin care products that help people rehydrate during these harsh winters, even if they have a sensitivity to certain products and scents, shows how much you care about the products they use that can affect their body. Consider Ravissante Canada. These mild and natural skin care products benefit the body, mind, and ultimately, uplift the spirit. Never animal tested, no parabens, no SLS, is safe for all skin types, and environmentally friendly.
This Christmas show you care by giving the revitalizing gift of Ravissante skin care products, and get free shipping on orders over $75.00 online at ravissantecanada.ca
As we're a helpful bunch, here are the top 3 skin care products you'll want to share (or keep for yourself) this Christmas:
This is a handy gift to keep at the office, in your medicine cabinet, on your bedside table, and in your coat pocket.  Rejuvenate and condition your lips instantly to protect you from the elements of our (sometimes harsh) Muskoka winters. These Balms don't just coat your lips like a lot of chap sticks do, they actually soak in and heal dry chapped lips, and within minutes, you'll feel the difference. They also come in a multitude of fun flavours, and make great stocking stuffers.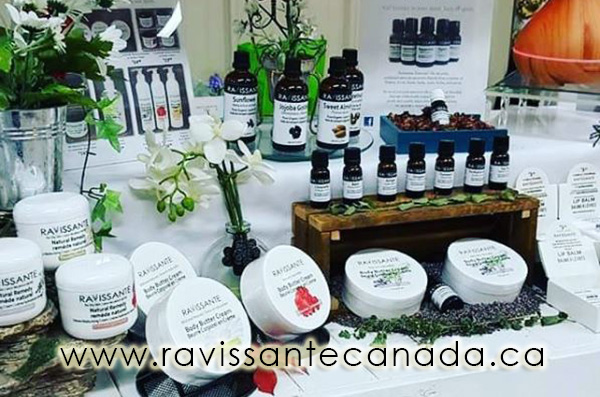 This gift is an intensive, rich, all-over body moisturizer that ultra-hydrates dry and mature skin while providing a nourished look and feel to your body. With the added benefits of Organic Lavender Essential Oil, you'll have a feeling of freshness you've never felt before. A great moisturizer for all ages! Here are some potential benefits of Lavender:
Reduce anxiety and emotional stress
Heals burns and wounds
Improves sleep
Restore skin complexion and reduces acne
Slow aging with powerful antioxidants
Improves eczema and psoriasis (helps with the itch)
Alleviate headaches
This is an all-inclusive gift package that will allow your loved one to pamper themselves with a full collection of spa products. Use them at night for a pleasant deep sleep or throughout the day for an added moisturizer. This luxury package includes the Lavender Natural Remedy, Lavender Foot Lotion, Sweet Almond Organic Carrier Oil, a Simple and Elegant Reed Diffuser Kit, Organic Lavender Essential Oil (Bulgarian), Lavender Natural Body Wash made with Organic ingredients and 3 Lip Balms.  Giving the gift of Lavender provides calming, relaxing, refreshing effects on the mind, body and spirit, thus making it the ultimate Christmas gift. These gift packages are also available in Geranium.
Ravissante Canada provides mild and all-natural products that not only make a thoughtful gift, they show that you care about what your loved one uses on their skin. So, this Christmas, give the gift of all-natural premium skin care products. With easy online ordering, and shipping that is free with $75 purchases, you might even want to get something for yourself. Go online to ravissantecanada.ca to browse these wondrous skin care products and Pure Organic Essential Oils.
---