HUNTSVILLE, ON – Like the saying about a butterfly's wing beats causing a hurricane on the other side of the ocean, a Swedish teenager is getting kids around the world passionate about climate change.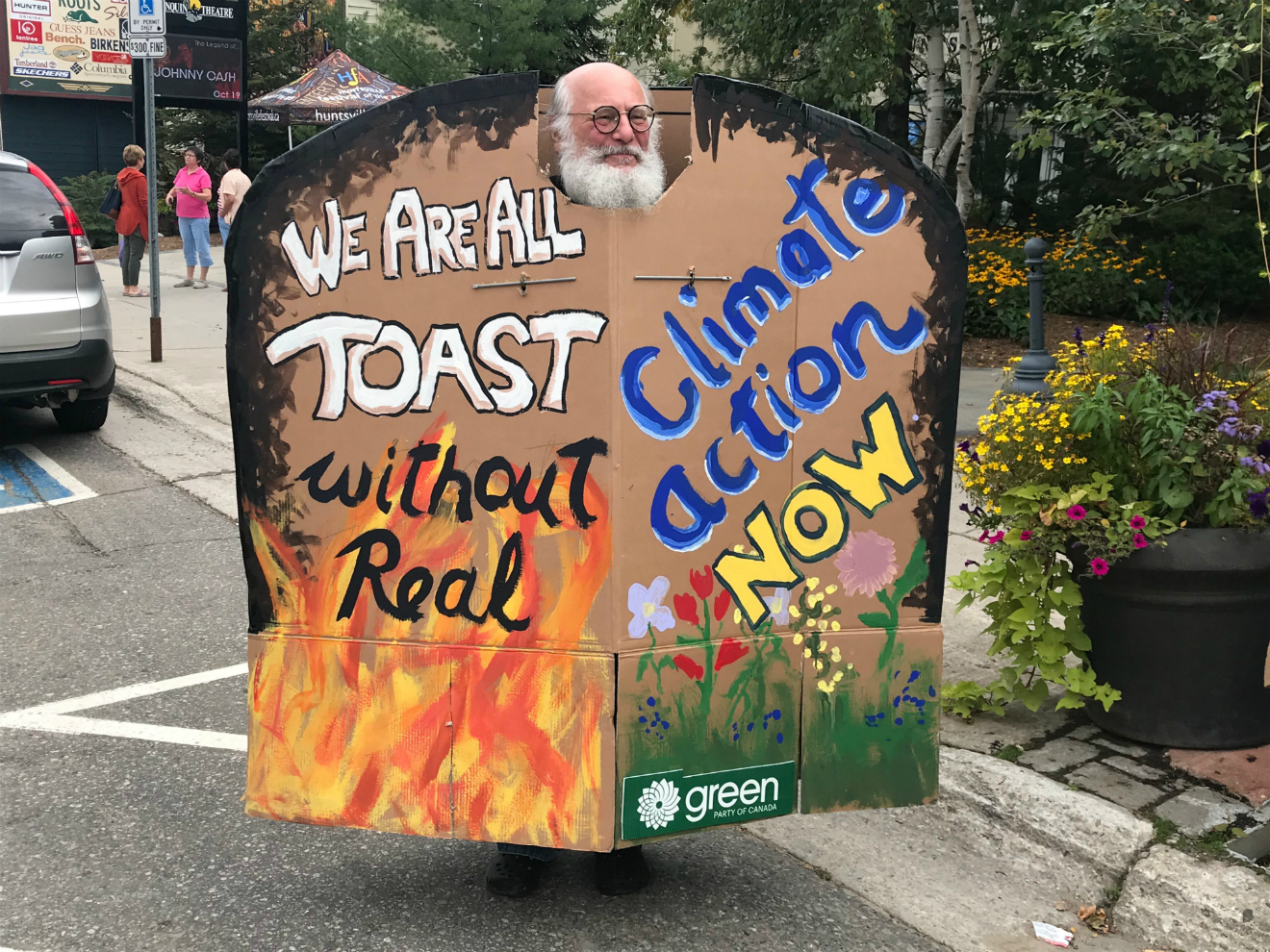 Following a recent address to the United Nations, Greta Thunberg has gotten millions of people to act locally about the realities of global climate change.
This afternoon a small but passionate group of Huntsville high school students rallied with like-minded adults in front of the Huntsville Town Hall. The Muskoka Power of Many, a loosely organized collection of special interest groups in the area, wanted to make sure that the young people of Muskoka were being listened to.
Politicians were on hand, but even with a federal election just weeks away, they shied away from speaking, insisting the youth were the focus. Gord Miller, whose Green party is all about the environment said he wanted to show his support to the students. Liberal Trisha Cowie tried to blend into the crowd, saying quiet hellos to supporters.
Sophia Andrew-Joiner spoke on behalf of the students, addressing a crowd of about 50, citing examples of small things with big ramifications for drinking water.
"We are encouraging authorities to take action on the issue of climate change," said Andrew-Joiner. "And we encourage all of you to make a difference."
She offered rhetorically, "the temperature rises two degrees and a Ben and Jerry's Ice Cream melts. The temperature rising two degrees doesn't seem like much but it has a significant impact on our earth.
"Ice melts, oceans rise, bacteria grows and safe drinking water is lost all over the world."
The 16-year-old Thunberg attended the UN conference in New York and made the radical move of sailing from Europe to the USA rather than create a large carbon footprint by flying.