It was a busy year in news for the My Muskoka Now.com newsroom. At this time of year, we like to take a look back at the stories that most caught the attention of our readers.
Here are the top five stories of the year for the area.
1. THE TONY CLEMENT SITUATION
A failed blackmail attempt in November led to MP Tony Clement revealing he had been communicating with women online and in some cases sending inappropriate photos.
Tony Clement's wife says she's hopeful that her family will resume its happy life, in time.

Lynne Golding made those comments in a statement to MyMuskokaNow.Com. Golding, a lawyer and author, says she appreciates the concern "at this difficult time for our family."

https://www.mymuskokanow.com/81369/lynne-golding-mp-clements-wife-releases-statement/


2. OFFICIALS ISSUE WARNINGS TO CAMPERS AND HIKERS AS FOREST FIRES BURN IN ALGONQUIN PARK
A forest fire in Algonquin Park caught the notice of readers in July.
Hikers and campers are urged to be cautious as more fires are burning in Algonquin Park.

The Ministry of Natural Resources and Forestry warns two new fires have been discovered recently, likely caused by lightning, near Grand Lake and Clemow Lake.

https://www.mymuskokanow.com/76734/officials-issue-warnings-to-campers-and-hikers-as-forest-fires-burn-in-algonquin-park/


3. CRIMINAL INVESTIGATION UNDERWAY AFTER FOUR BODIES DISCOVERED NEAR BURK'S FALLS
In February the discovery of four bodies in Ryerson Township caused a stir.
Police are investigating the death of four people in Ryerson Township.

The bodies of two men and two women were found Friday night on Starratt Road after someone called 9-1-1. Officials say the bodies had obvious signs of trauma.

https://www.mymuskokanow.com/70157/criminal-investigation-underway-four-bodies-discovered-near-burks-falls/

4. KAHSHE LAKE MURDER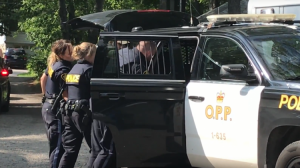 A son allegedly murdering his father on an island on Kahshe Lake was big news in August.
Ontario Provincial Police have released the identity of the man killed on Kahshe Lake on Saturday.

67-year-old John Kehl of Brampton was found dead by police, who were responding to a call about a violent altercation.
https://www.mymuskokanow.com/77576/kahshe-lake-murder-victim-identified-charges-laid/


5. HUNTSVILLE OPP WRITES WEED TICKET ON FIRST DAY OF LEGALIZATION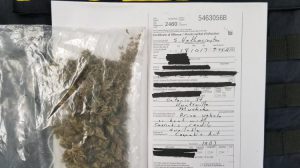 It was the first day for making marijuana legal in Canada but basic rules of transporting weed still apply – Huntsville was one of the first towns in Ontario to see a ticket regarding having marijuana within reach of the driver.
Huntsville Ontario Provincial Police wrote a ticket today for someone having weed in their vehicle.

It is the first day for legal pot in Canada, but basic rules still apply.

https://www.mymuskokanow.com/80322/huntsville-opp-writes-weed-ticket-on-first-day-of-legalization/