It was a hectic week for the OPP, with four separate investigations resulting in arrests and charges in Muskoka:
Impaired driver crashes in front of Gravenhurst Fire Department – March 26, 1:30 a.m.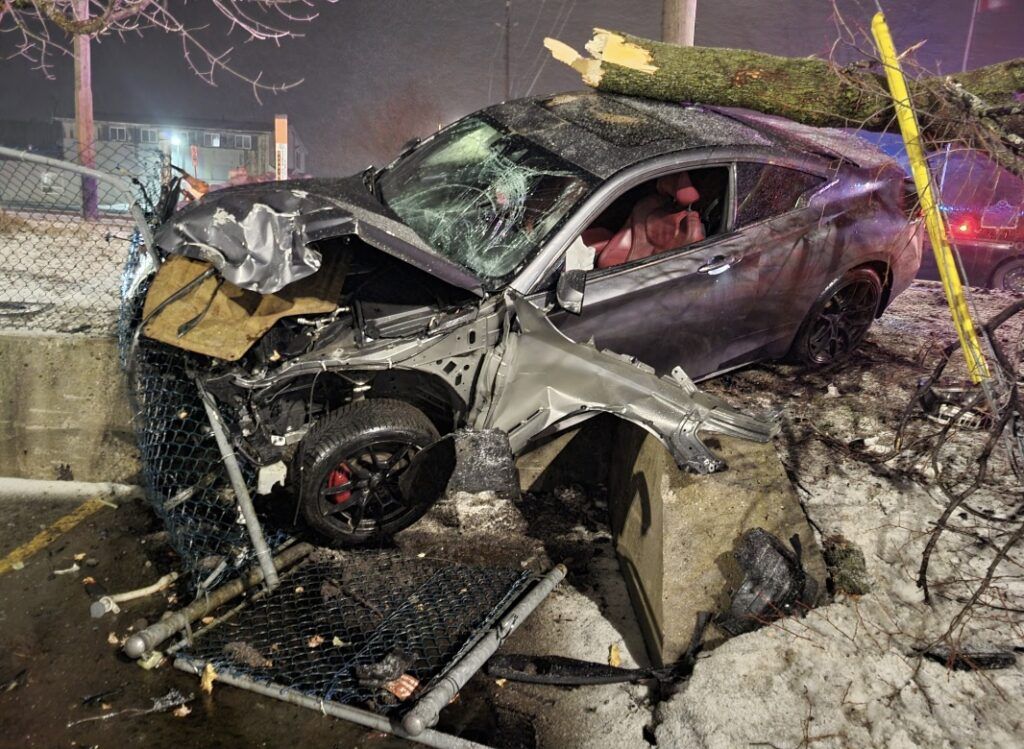 Bracebridge OPP says a car crashed into the fence across from the fire station on First St. in Gravenhurst.
Police say the driver, a 22-year-old from Gravenhurst, was not injured but is being charged with impaired driving and refusing to comply with a demand.
Driver arrested for driving wrong way on Hwy 11 – March 24, 7:30 p.m.
Bracebridge OPP says it received "numerous calls" about a pick-up truck driving against traffic on Hwy 11 near Stephenson Rd. 1.
After multiple near-misses with other cars, police say the driver was stopped safely. The 52-year-old Orillia resident is facing several charges, including multiple counts of impaired driving, driving the wrong way on a divided highway, and failing to stop for police.
Search warrants net multiple arrests in Gravenhurst, GTA – March 22
After a string of trailer thefts in Central Ontario, police have arrested three Gravenhurst residents and a Brampton man.
Police say the two search warrants resulted in the arrest of a 60-year-old, 39-year-old, and 34-year-old from Gravenhurst, as well as a 60-year-old from Brampton.
The group's laundry list of charges include theft over $5,000, breaking and entering, possession of a firearm, and trafficking property obtained by crime.
Man drives stolen vehicle impaired – March 19, 7:15 a.m.
A 34-year-old Gravenhurst man is facing charges after police say he stole a work vehicle and drove it impaired.
According to the OPP, a person reported their work vehicle was stolen, and the same vehicle was spotted at a service station on Hwy 11 where it hit a parked car. Police arrested the driver near Picard Lane in Gravenhurst, and charged him with impaired operation, flight from a peace officer, and several other offences.